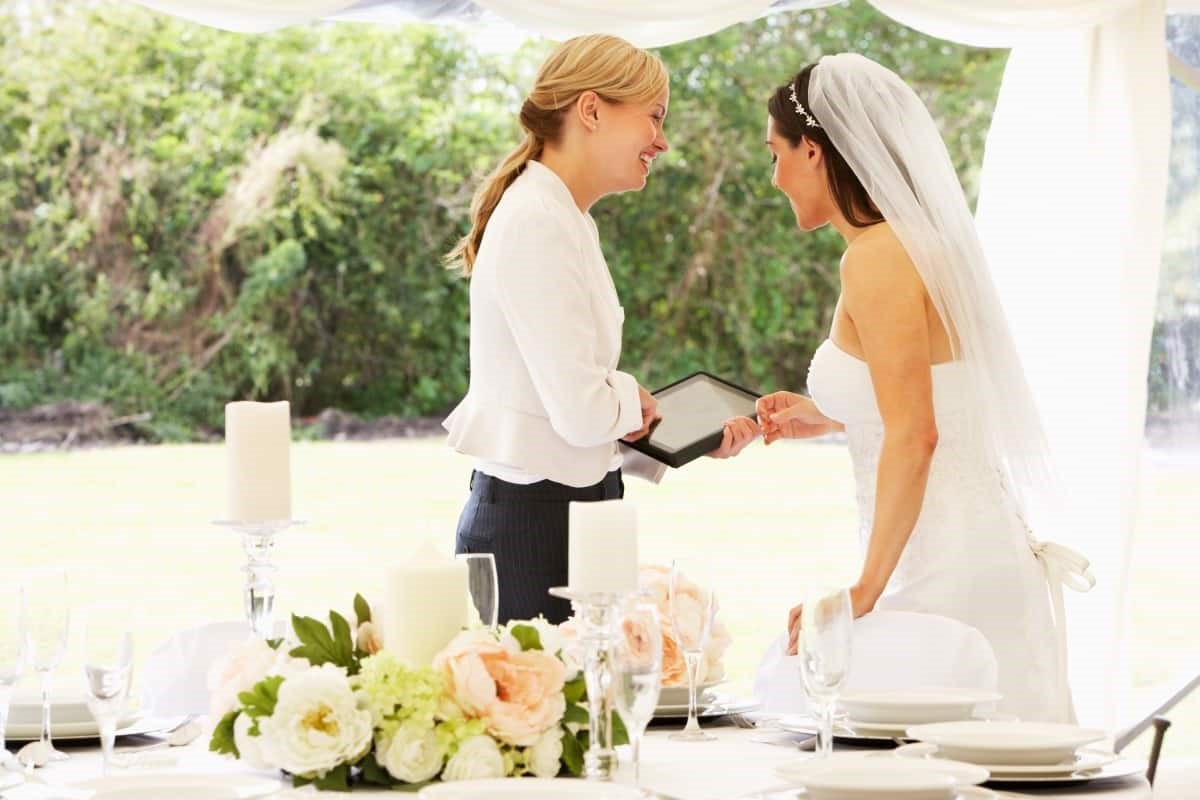 The Stress of Wedding Planning
Planning a wedding is an exciting journey, but it can also be a source of immense stress for the couple. This blog post focuses on how you can manage wedding stress while still staying organised throughout the process. We'll explore various strategies, including the crucial aspect of getting your wedding dress altered with ample time before your big day.
Create a Detailed Wedding Checklist
Wedding planning often involves juggling multiple tasks, timelines, and expectations. It's common to feel overwhelmed, but with the right approach, you can minimise stress and maintain your composure throughout this special time.
A comprehensive wedding checklist can be your best friend during the planning process. Break down your to-do list into manageable tasks, and be sure to include deadlines. Include items like selecting a venue, choosing a caterer, picking a photographer, and, of course, buying your wedding dress. Checking items off as you complete them will give you a sense of accomplishment and reduce the risk of forgetting important details.
Delegate responsibilities
You don't have to handle everything on your own. Enlist the help of trusted family members, and friends, or even consider hiring a wedding planner. They can take some of the tasks off your plate, like coordinating with vendors, managing the guest list, or handling logistical details. Delegating allows you to focus on the more personal aspects of your wedding while reducing stress.
Prioritise self-care
In the midst of wedding planning, it's easy to forget about self-care, but it's important to make sure you're looking after yourself. Schedule regular breaks to relax, recharge, and relieve stress. Whether it's a spa day, a quiet evening at home, or a walk in the park, prioritise self-care to maintain your physical and mental well-being.
The importance of wedding dress alterations
Your wedding dress is a crucial part of your big day, and can often be a large cause of stress if you're not prepared. Here's why it's so important to get your wedding dress altered with enough time to spare.
Allow for multiple fittings
Dress alterations can be a multi-step process, especially if your gown has intricate details or requires significant adjustments. Allow time for at least two or three fittings to ensure the dress fits the way you want it to. Rushing this process can lead to unnecessary stress.
Adjust for fluctuations
Bodies change, and stress can sometimes cause weight fluctuations. By starting the alteration process early, you have time to accommodate any changes. A well-fitted dress not only looks better but also feels more comfortable.
Final fittings and last-minute changes
The final fitting should be as close to your wedding day as possible. This ensures the dress fits perfectly with any last-minute adjustment. It's also an excellent opportunity to practise walking and moving in your dress, so you feel comfortable on your wedding day.
Avoid stress on your wedding day
Managing wedding stress and staying organised is essential for a smooth and enjoyable wedding planning experience. By creating a detailed checklist, delegating tasks, and prioritising self-care, you can reduce stress. Additionally, giving yourself ample time for wedding dress alterations ensures you'll look and feel your best on your special day.
For all of your clothing tailoring and alterations needs, get in touch!