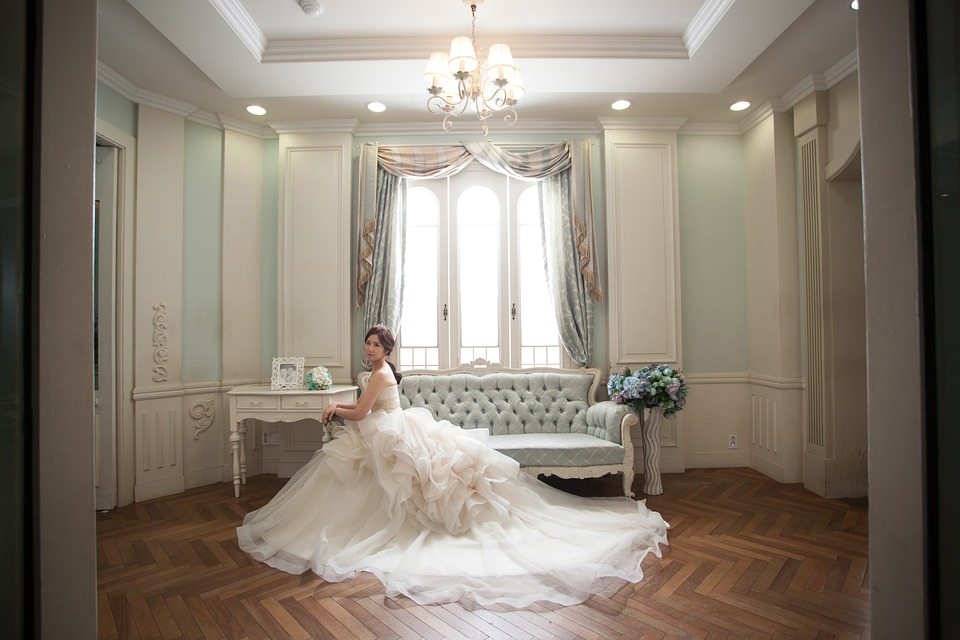 A wedding is a great time for families to come together. It makes sense, then, that for many brides an inherited wedding dress can be a beautiful thing. You're wearing a dress steeped in family history down the aisle, all to start your own chapter in the story! However, not every bride-to-be will immediately fall in love with the wedding dress passed down from a previous generation; because fashion evolves and tastes differ, you may end up with a wedding dress you just don't want to wear!
As your big day should be primarily about you and your partner, don't feel pressured into wearing a dress you really don't like just because it has sentimental value to your relatives. However, another solution that may keep everyone happy is to transform your inherited gown into something old and borrowed yet totally updated and new with wedding dress alterations.
Inherited Wedding Dress Alterations
Here are just a few ideas on how wedding dress alterations can transform an inherited bridal gown into a dress that is a mixture of sentimental and stylishly updated:
Removing Puffy Sleeves
When you think 'old wedding dress', unsightly puffy sleeves may spring to mind! Many brides today prefer a sleeker style, so the idea of wearing meringues on your arms may not hold the same appeal as it once did. Luckily, it's easy to remove or replace sleeves with alterations; you could go sleeveless or add elegant lace sleeves (long, elbow-length, or cap sleeves are all popular choices) for a totally different take on your inherited dress.
Trimming Long Trains
At one time a long dress train was almost de rigueur in the wedding fashion world, but not so much nowadays! A lot of brides find long trains to be impractical and not to mention a bit outdated. There are plenty of options for inherited dresses with long trains when it comes to alterations; we could make the train shorter or add a bustle to allow you to adjust the train to have it longer for the ceremony and shorter for the reception.
Shedding Fussy Fabric
The main issue we find brides have with their inherited wedding dresses is the sheer amount of fabric involved in some old-fashioned dresses – from big and long sleeves, to high necks, to layers and layers of skirts, there's no shortage on fabric for many inherited and vintage gowns! With the right alterations, you can achieve a more elegant and subtle look, while still incorporating the details about your inherited gown that you love. You really can have the best of both worlds – old and new – for your dress!
To find out more about what we can achieve with alterations for your inherited wedding dress, get in touch with Alterations Boutique and we'll be happy to help.